Travel to Innsbruck
---
Innsbruck
Innsbruck, the capital of the Tyrol, has 130.000 inhabitants. It is located at the heart of the Alps at an altitude of 579 m above sea-level and encircled by majestic mountain peaks.

The historical Old Town is a product of the Middle Ages. It is the location of the magnificent Hofburg Palace built by Empress Maria Theresia and also of Innsbruck's most famous landmark, the Little Golden Roof, an ornate balcony with a roof of gilt copper tiles built under Emperor Maximilian I as the royal box, so to speak.

The city offers a wide choice of theaters and museums, and the annual Ambras Castle Concerts and the Festival of Old Music in August are musical events of the first order.

Having twice hosted the Olympic Winter Games, in 1964 and 1976 as well as the Youth Olympics in 2012 the City of Innsbruck can look back on a long tradition in the field of sports, a tradition that is also a guarantee of professional standards in the organization and handling of major events and conferences. In addition, Innsbruck occupies a location that offers conference delegates infinite scope for practicing a wide variety of sports at any time of the year against the breathtaking backcloth of the Alps.

With its geographical location at the heart of Europe, its traditional function as a bridge between north and south, and east and west, and its intellectual background as an old Austrian university town with some 30,000 students, Innsbruck enjoys great political and cultural standing.

Innsbruck is easily accessible by air, rail and road. With its international airport, Innsbruck major international airlines and charters fly to Innsbruck. The city is from 1 to 4 hours from European destinations and 11 hours from North America.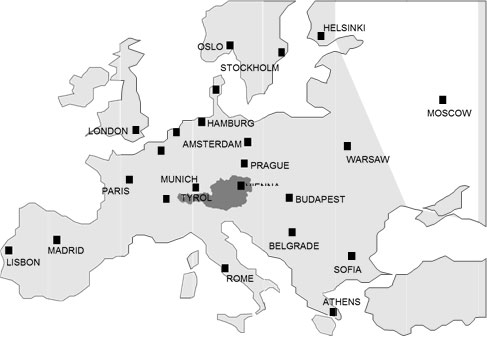 By Air
The airport of Innsbruck is situated just 10 minutes from the city centre and has excellent coach and taxi connections. Short check-in times as well as a smooth and quick handling upon arrival make sure that you reach your destination without quickly. The international airport handles regional flights around the Alps as well as traffic to European destinations.

Starting in Winter 2016, British Airways will offer direct flights to London Heathrow.

Destination map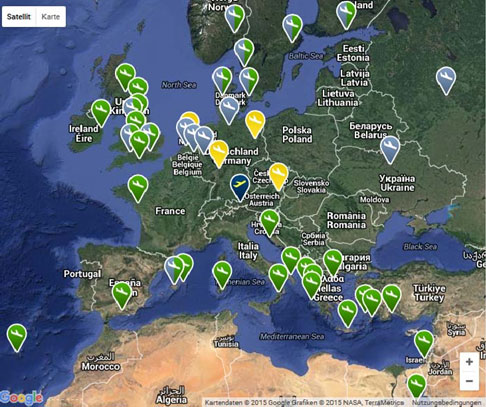 Airlines flying into Innsbruck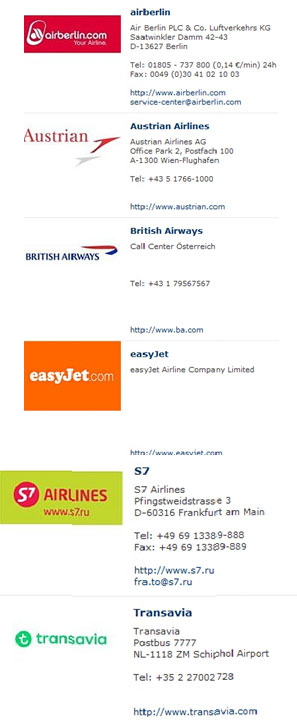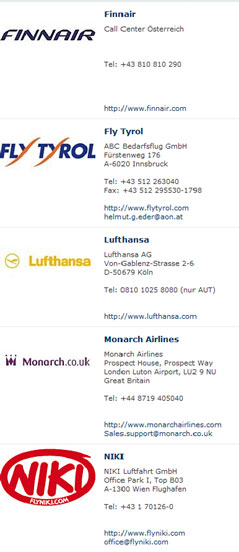 Taxi/public transport from Innsbruck airport
Airport Bus: Bus route F connects Innsbruck main station with the airport main building. The journey takes about 20 minutes.
Airport Taxi: Taxi ranks are located immediately in front of the airport building, the journey time is approx.. 10 minutes and the fare is approx. EUR 12.
Airport Transfers: Aside from numerous companies offering indiv dually booked transfers only, there are also so-called scheduled transfers operating according to official timetables.
Four Seasons Travel Shuttle Service from Munich airport



Intercontinental travellers normally connect via Frankfurt or Vienna. As many intercontinent non-stop flights arrive in Munich, this airport may also be considered a a final destination.

Transfer from Munich to Innsbruck is convenient by airport shuttle service or train. The company FOURS SEASONS TRAVEL, as an official partner of the Congress, offers conference delegates special rates for the airport shuttle from Munich Airport to Innsbruck with 12% discount on the regular fare for 2017, which is Euro 53 per person for the One Way and Euro 89 for the roundtrip.

Further information on: https://www.tirol-taxi.at

Aiport Innsbruck Contact Tiroler Flughafenbetriebsgesellschaft m.b.H. Fürstenweg 180, A-6020 Innsbruck
Tel: +43 512 22525-0, Fax: +43 512 22525-102
E-Mail: info@innsbruck-airport.com
Website: www.innsbruck-airport.com
By rail
Innsbruck's main railway station is located at Südtiroler Platz, within easy walking distance to the city centre

ÖBB-Austrian Railways offer attractive ticket options for travelling through Austria by train.

Travelling times between major Austrian cities: Salzburg - Innsbruck = less than 2 hours with ÖBB railjet Innsbruck - Bregenz = approx. 2,5 hours
Graz - Innsbruck = approx. 6 hours

Discover Austria from just €9*!
The ÖBB SparSchiene ticket is ideal for those who plan their trips in advance. Travel 2nd class from Vienna to Graz, for example, from just €9* per person and way. Please note that these tickets can only be booked online and that they are valid for a specific train, a specific day of travel and n one direction.

www.oebb.at/en/Travelling_broad/SparSchiene_Europa/index.jsp

Innsbruck – Vienna: 4 hours
Innsbruck – Munich: 2 hours
Innsbruck - Bolzano: 2 hours
Innsbruck – Verona – Venice: 5 hours
Innsbruck – Frankfort : 5,5 hours
Innsbruck – Zurich: 4 hours

You can get off the train and continue directly by foot, bus, tramway or taxi into the city.

http://www.oebb.at/en/index.jsp http://www.raileurope-world.com/train-tickets/train-tickets/

Railway Station Contact
Südtiroler Plaz 7
6020 Innsbruck
Tel: +43 05-1717
E-Mail: kundenservice@oebb.at
Website: www.oebb.at/de/Tickets/index.jsp
By road
Innsbruck is connected to major European motorways arriving from the North (Western Europe and Germany via Munich), from the South (Italy via Verona), from the West (Switzerland via Zurich) and from the East (Hungary via Vienna). This means that Innsbruck can be reached by car within a couple of hours driving from large parts of Central, Western and Eastern Europe.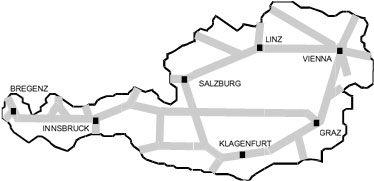 By coach
A very inexpensive option to travel to Austria is with MeinFernbus. MeinFernbus is Germany's leading long- distance coach provider and is a straightforward option for low budget travelling .There are departures several times per day from many cities in Europe.

The buses have air conditioning and on-board toilets, electrical sockets, reading lamps and free Wi-Fi. The prices range from 8€ to 12€ per route, seats can be reserved and changes i reservations can be done without charges. The ride from Munich airport to Innsbruck takes 2 hours and minutes. This coach network is being constantly enlarged and will definitely offer more and shorter connections by 2017. All information can be found on www.meinfernbus.de

Route Network:
Munich - Innsbruck: 8,- 2h
Frankfurt - Innsbruck: 23,- 9h
Vienna - Innsbruck: 27,- 9h
Zurich - Innsbruck: 23,- 8h

Night route network:
Torino (Turin) - Innsbruck: 37,- 12h
Rome - Innsbruck: 43,- 17h

Contact:
MFB MeinFernbus GmbH Karl-Liebknecht-Straße 29
10178 Berlin
Tel: +49 1805159915
E-Mail: kontakt@meinfernbus.de Website: meinfernbus.de/