Venue
---
Congress Innsbruck
Rennweg 3
6020 Innsbruck (Austria)
Tel. +43 (0) 512 5936-0
www.cmi.at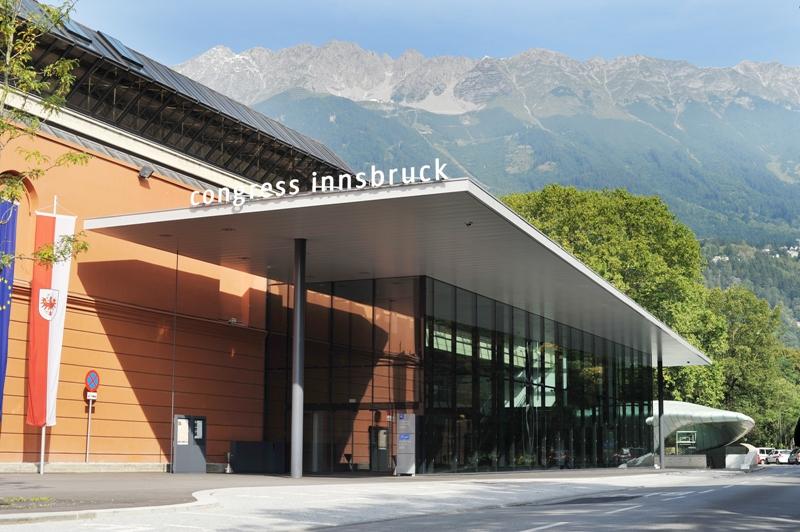 Congress Messe Innsbruck sees itself as part of the city, state, economy, science and culture and the people of the region. We give our full attention to sustainability, as do our associates and partners.
Congress Messe Innsbruck is the lead company of the Tyrolean event centers, based on internationalism, professionalism, size, range of services and quality. Congress Messe Innsbruck stands for unique experience in Tyrol going back over many years. Employees are committed to the company and are valued and supported. Customer praise motivates the work force to achieve outstanding performance. Team work based on a respectful and cooperative internal cooperation. Congress Messe Innsbruck's own demands of itself and the changing needs of customers are the incentive to regularly reflect our services, and create innovation. Outstanding performance and quality are not incompatible with profitability. Both are needed to further develop Congress Messe Innsbruck's position.
Congress Messe Innsbruck employees are able to live in one of the safest and most attractive places and want to share their enthusiasm and love for this region with as many people as possible all over the world. The unique combination of Alpine/urban beauty and a world of experience, our hospitality and a range of culinary highlights are welcome ambassadors for Congress Messe Innsbruck.