Welcome Letter
---
Dear Colleagues, Guests and Friends

The Local Organizing Committee welcomes you to Innsbruck to the 25th European Conference on General Thoracic Surgery from 28 to 31 May 2017.

The late springtime season is perfect to visit Innsbruck - the capital of Tirol. Surrounded by majestic Alpine scenery in the midst of a holiday landscape, Innsbruck offers a unique symbiosis between city and nature. Tradition alternates with modern art and appealing architecture. Just a few steps away from the medieval center of the city a funicular will take you uphill to 2300 meters and you will enjoy an exciting view. Only few towns in Europe offer such a spectacular scenic contrast between town and mountains in such a short space of time. Think about bringing your partners and friends with you. I am sure that some of you might decide to stay a bit longer to share great moments in Tirol.

Innsbruck has a long lasting touristic tradition and offers hospitality to people from all over the world. The area is the top touristic destination of the Alps welcoming more than 9 million guests per year. Innsbruck twice hosted the Olympic Winter Games and the newly reconstructed ski jump by the famous architect Zaha Hadid with a restaurant on its top is really worth visiting. The town is also the home of the famous Swarovski crystal industry with a huge flagship store. The museum Swarovski Crystal World close to Innsbruck is one of Austria´s top touristic destinations. Emperor Maximilian I moved his court from Vienna to Innsbruck during his reign and thus contributed to the imperial flair. He also created the Golden Roof, the main landmark of Innsbruck.
The ESTS Conference 2017 will be "the meeting of short distances". The venue and most of the hotels are located within walking distance and close to the historic medieval center and other hot spots of the town.

Innsbruck is located in the Heart of Europe. Its central location and excellent infrastructure make it an easy destination to visit by car, train or plane. From Innsbruck Airport it takes just 12 minutes by bus to get to the city center. Several European hubs offer daily connection flights. Alternatively, the airport of Munich is close and well connected to Innsbruck by train or shuttle services.

I feel honored to welcome friends and guests of our society to my hometown. The Local Organizing Committee and the ESTS Council Members will arrange an unforgettable stay and a fruitful conference for all of you.


Looking forward to seeing you in Innsbruck
Thomas Schmid, Chair of LOC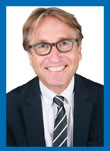 Dear Friends, ESTS Members and Guests,

It is my privilege and a great honour to invite you, on behalf of the ESTS Council and the Program Committee, to the 25th Anniversary European Conference on General Thoracic Surgery.

Within this quarter of a century the ESTS Conference has grown to become the World's largest event in our field, gathering more than one and a half thousand participants, and gaining a reputation of a meeting of excellent scientific and educational value
.
The Program Committee, chaired by Enrico Ruffini, has prepared an exciting programme that includes scientific sessions composed of carefully selected abstracts, breakfast sessions, working group meetings, special lectures delivered by renowned experts, and joint sessions that have been prepared together with our sister societies.

The strong cooperation with these sister societies from Asia and both the Americas is a feature distinguishing the ESTS Conference as not only a European meeting, but a World meeting on general thoracic surgery. This spirit of international cooperation is one of the most important characteristics of the ESTS and contributes largely to the scientific, educational and social value of the Conference.

Our gathering will be an excellent opportunity to discuss new trends in thoracic surgery and the problems we all face in our everyday work – along with discussions to inspire our young colleagues as well as our experienced experts.

The European Conference on General Thoracic Surgery is held every year in different European towns and cities, providing those participants with an opportunity to not only discover but to savour the many flavours of those different parts of Europe. ESTS conferences are occasions to relish the diversity of the landscape, the climate, the history and the culture of Europe.

This year ESTS invites you all to Innsbruck, a historical town in the heart of the Austrian Tirol with magnificent views of the Alps, fine cuisine and a friendly atmosphere.

I am looking forward to seeing you during the Anniversary ESTS Conference in Innsbruck, and I am positive that it will be a meeting to remember.

Jaroslaw Kuzdzal Krakow
ESTS 2017 President